Jammu And Kashmir Will Soon Reopen For Tourism; Govt To Issue Guidelines
Posted by Admin on July, 14, 2020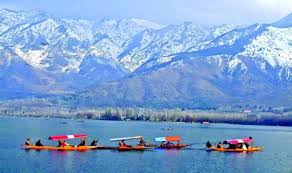 Tourism is probably one of the worst-hit sectors by the pandemic lockdown worldwide. In India, every state and Union Territory is struggling. On similar lines, Jammu and Kashmir (J&K) is facing an unprecedented collapse, given more than a 10-month long closure it was in because of political reasons and then the COVID-19 outbreak. But now, the J&K administration has decided to reopen its parks and gardens to tourists to save the tourism sector.

The authorities have decided to reopen the tourist attraction and will soon issue a detailed guideline along with standard operating procedure (SoP). The information was shared by the Principal Secretary Planning of J&K Rohit Kansal on Twitter, where he wrote, "The Lieutenant Governor Girish Chandra Murmu issued the directions in a high-level meeting in Srinagar today".
Baseer Ahmad Khan, Advisor to the Lieutenant Governor, also informed that all the public parks and gardens shall reopen from Wednesday. He also said that to visit these places tourists will have to follow the COVID-19 safety measures, such as wearing masks, maintaining social distancing and using sanitisers.
This entry was posted on July, 14, 2020 at 11 : 54 am and is filed under News. You can follow any responses to this entry through the RSS 2.0 feed. You can leave a response from your own site.